FortiDNS Secure Caching DNS Server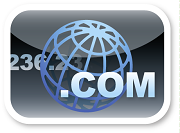 The FortiDNS™ series of secure, robust DNS appliances provides caching DNS with a strong focus on security. To achieve this blend of performance and protection, Fortinet has partnered with Nominum, one of the leading DNS solutions providers, to power the core of the solution. Developed by Fortinet and "Powered by Nominum," FortiDNS introduces significant security benefits including:
Hardened appliance format with GUI-driven configuration that significantly reduces both the complexity of deployment and operational overheads
"Powered by Nominum" delivers market-leading carrier-class DNS to the enterprise
High performance DNS caching speeds up name resolution and ultimately network performance
Strengthens enterprise security with a highly secure implementation supporting methods including:

Transaction ID Randomization
UDP Source Port Randomization
Case (query name) Randomization

IPv6 and DNSSEC support enables deployment with confidence that the FortiDNS product family will meet future requirements
Integrated FortiToken two-factor authentication to enable remote secure management
Sorry, this product is no longer available, If you currently own a FortiDNS and need to renew your services or subscriptions, pricing can be found below.