Preparing for a Ransomware Attack
Why Are Organizations Still Struggling to Guard Against Ransomware?
Two-thirds of organizations were targeted by ransomware in the last 12 months, and 50% of those targeted fell victim to an attack.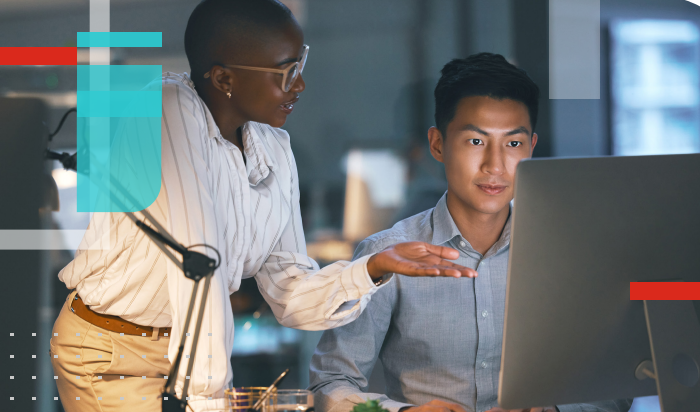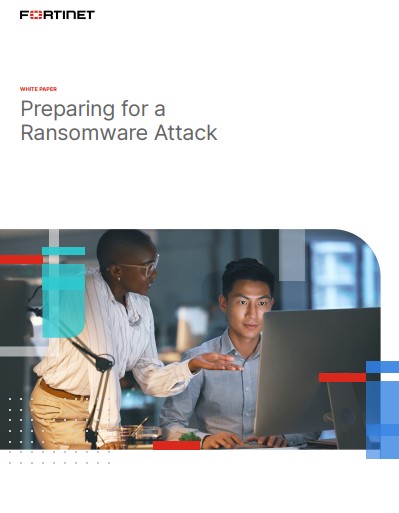 It's 2023, and although ransomware has existed for decades, organizations still struggle with this evolving threat. In fact, based on data from our latest Fortinet 2023 Global Ransomware Report, two-thirds of organizations were targeted by ransomware and half of those fell victim to an attack. So it's not a question of "if" organizations might experience an incident, it's "when."1 How will teams perform to get their organizations back to normal as quickly and with as little adverse impact as possible?
Overview:
In the Fortinet 2023 Global Ransomware Report, we asked security leaders what they saw as the top challenges to preventing ransomware attacks. Four of the top five concerns cited were focused on processes and people, not implementing the right (or more) technologies
These concerns fall into two core areas. First, leaders are concerned about whether employees have enough cyber-hygiene knowledge to make the right decision when faced with a threat. And second, they worry that the lack of knowledge and maturity across their security team will impede their ability to protect against and respond to a ransomware attack effectively.
Learn About:
Why Are Organizations Still Struggling to Guard Against Ransomware?
Recommendations for Security Teams
Ransomware Is Rampant, but Fortinet Can Help
How Can Fortinet Help
With the Fortinet Security Fabric, you can block ransomware attacks, protecting all of your endpoints while securing your entire network's entry points. Because the Security Fabric is powered by FortiGuard Labs, you have the most up-to-date security intelligence, ensuring you are prepared to stop new and emerging threats.
How familiar are you with the most recent ransomware threats and terms? To get caught up, check out the Fortinet ransomware jargon page, which outlines all you need to know to stay a step ahead.
FAQs
What is ransomware?
Ransomware is a specific type of malware or malicious software that holds data hostage in exchange for a ransom. It threatens to publish, block, or corrupt data—or prevent a user from working or accessing their computer unless they meet the attacker's demands.
How does ransomware work?
Regardless of the ransomware definition, once it enters your computer, it secretly infects it. The software then proceeds to attack files and access and alter credentials without the user being able to tell. As a result, the computer infrastructure is effectively held hostage by the person who controls the malwre
What the types of ransomware?
Scareware is a type of malware that uses social engineering to scare, shock, or cause a victim anxiety.
Screen lockers lock your computer screen, making it seem impossible to access.
Encrypting ransomware uses advanced encryption algorithms to encrypt the data on your device.
Ransomware threats are constantly evolving and growing more severe. As new security measures arise, hackers are devising more and more ways to invade the computers of individuals and enterprises.