Fortinet Secure Office Networking Solutions

Converged Networking and Security for Maximum Value and Peace of Mind

Simple, High Performance Connectivity
High performance next-generation firewalls, SD-WAN, switches, and access points ensure users can safely access the internet and collaborate effectively using tools like video conferencing and voice-over-IP (VOIP)—even in densely populated environments.
---

FortiGate Entry-Level Next-Generation Firewalls
The FortiGate NGFW scales to meet your needs with industry-leading price-to-performance and easy-to-manage security policies, regardless of whether employees work inside the corporate office or log in remotely.
Explore FortiGate Entry Level Solutions >>
---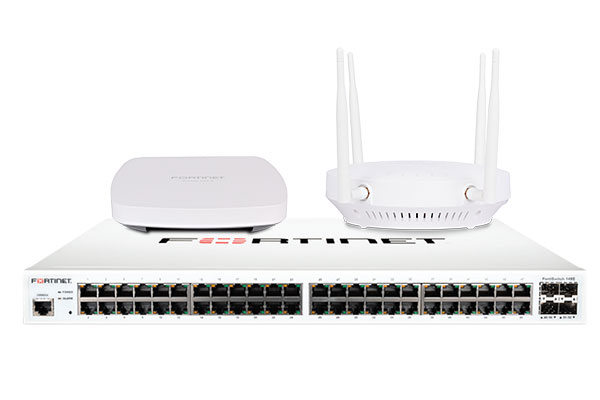 ---
Find The Right Solution For Your Business
Fortinet Products
Fortinet FortiGate-40F Hardware plus 24x7 FortiCare and FortiGuard Unified Threat Protection (UTP)
FortiGate-40F Hardware plus 1 Year FortiCare Premium and FortiGuard Unified Threat Protection (UTP)
#FG-40F-BDL-950-12
List Price:
$1,076.10
Our Price: $793.19
FortiGate-40F Hardware plus 3 Year FortiCare Premium and FortiGuard Unified Threat Protection (UTP)
#FG-40F-BDL-950-36
List Price:
$1,962.30
Our Price: $1,446.41
FortiGate-40F Hardware plus 5 Year FortiCare Premium and FortiGuard Unified Threat Protection (UTP)
#FG-40F-BDL-950-60
List Price:
$2,848.50
Our Price: $2,099.63
FortiSwitch Series
FortiSwitch-108E-POE
Layer 2 FortiGate switch controller compatible PoE+ switch with 8 x GE RJ45 ports, 2 x GE SFP, Fanless with automatic Max 65W POE output limit
#FS-108E-POE
List Price:
$523.00
Our Price: $452.81
FortiSwitch-124E
L2 Switch - 24 x GE RJ45 ports, 4 x GE SFP slots, Fanless, FortiGate switch controller compatible.
#FS-124E
List Price:
$556.00
Our Price: $481.38
FortiSwitch-124E-POE
L2+ managed POE switch with 24GE +4SFP, 12 port POE with max 185W limit and smart fan temperature control
#FS-124E-POE
List Price:
$1,110.00
Our Price: $961.04
FortiAP Series
Fortinet FortiAP 221E Access Point
Dual radio (802.11 b/g/n and 802.11 a/n/ac Wave 2, 2x2 MU-MIMO), internal antennas, 1 x 10/100/1000 RJ45 port, BT / BLE. Ceiling/wall mount kit included.For power order: 802.3af PoE injector GPI-115 or AC adapter SP-FAP200-PA. Region Code A
#FAP-221E-A
List Price:
$482.00
Our Price: $417.32
Fortinet FortiAP 231F Access Point
Indoor Wireless AP - Tri radio (802.11 b/g/n/ax 2x2 MU-MIMO, 802.11 a/n/ac/ax 2x2 MU-MIMO and 1x 802.11 a/b/g/n/ac Wave 2, 1x1 ), internal antennas, 2x 10/100/1000 RJ45 port, BT/BLE, 1x Type A USB, 1x RS-232 RJ45 Serial Port. Ceiling/wall mount kit included.For power order: 802.3at PoE injector GPI-130 or AC adapter SP-FAP250-PA-10. Region Code A
*Backorder
#FAP-231F-A
Get a Quote!
---
Automated Security
Companies with good intentions, driving new products and industries, aren't the only ones using technology to advance their cause. Attackers are too. As large companies focus more and more on hardening their infrastructures, attackers begin looking for easier targets. With the help of automation and next-generation processors of their own, combined with sophisticated penetration tools available as-aservice, attackers can easily scan for vulnerabilities and launch millions of malware variants in a matter of minutes—notably ransomware. If you're using an older or less sophisticated approach to holistic security, the risk of a successful breach and potential downtime goes up.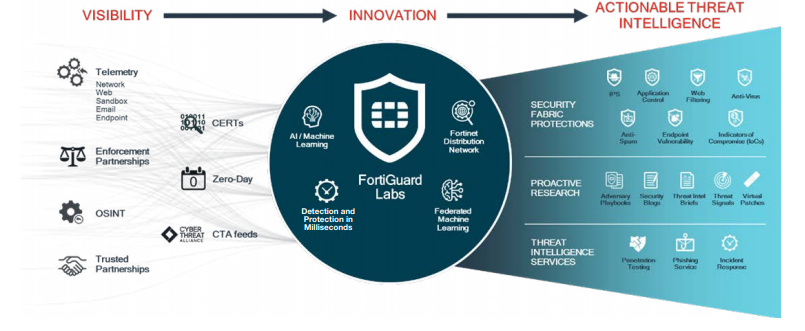 With knowledgeable cybersecurity employees hard to come by, you have to maximize the resources you have and fight technology with technology. Behind the Fortinet Security Fabric, driving its effectiveness, is FortiGuard Labs. With over 465,000 customers spanning Fortinet solutions across network, endpoint, and cloud creating a network of billions of sensors and threat feeds from leading third parties, our combination of machine learning (ML) and artificial intelligence (AI) analyzes over a billion events a day. In matter of minutes, not hours or days, we're able to root out new and emerging threats regardless where they're first found in the world and automatically apply this bleeding-edge threat intelligence across your entire Fortinet infrastructure without any extra work for you.
---
Maximum Value and Peace of Mind
With everything driven through the FortiGate, management of your environment simplifies down to a single device with a consistent look and feel, regardless of which model you choose, and right-sized models to fit your needs without overspending. With Fortinet, you get an easy growth path from startup to enterprise with centralized logs providing real-time visibility and reporting through customizable dashboards and reports. Finally, cloud-based access ensures you can make modifications and troubleshoot without on-site staff wherever you happen to be with role-based access controls to further control permissions and comply with compliance requirements.
In an age where attackers need only the smallest of gaps to exploit vulnerabilities and breach your defenses, Fortinet is engineered for complete protection while helping you get the security you need across your entire business, well within your budget and operating cycles. With solutions spanning network, endpoint, teleworker, and cloud security, Fortinet boasts the broadest, natively integrated platform on the market delivering industry-leading results and peace of mind to our customers, year after year.
---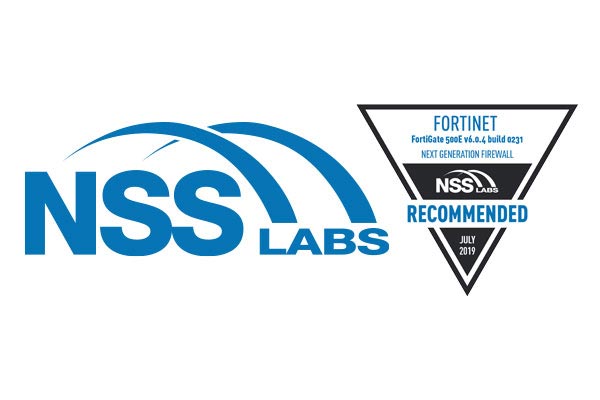 Effective, Proven Security
Fortinet has more NGFWs deployed than any other vendor, as well as more awards and certifications. Know you're making a good choice with validation across multiple independent, third-party testing sources.
---
Secure Cloud Access and Performance
Solve your network performance and security in a single device. Manage both from a single screen and take advantage of Fortinet's industry leading performance and security while your users stay busy and productive.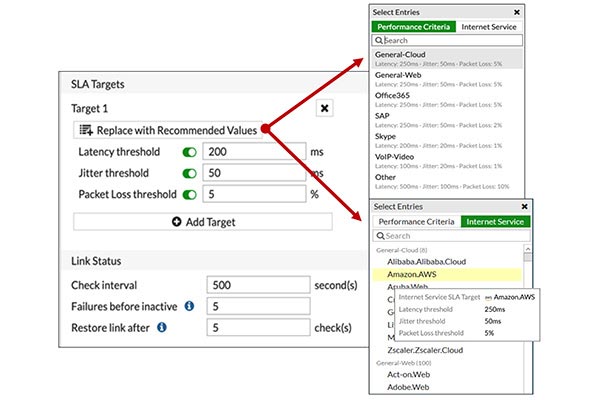 ---
Need help? Chat with an industry expert right now!
Please fill out the form below or call us at 844-356-5142.
Mailing Address:
AVFirewalls.com
A division of Virtual Graffiti, Inc.
1225 Crescent Green, St. 115
Cary, NC 27518
Local: 949-544-8561
Toll Free: 800-886-5787
Fax: 949-266-9332
Our team is here to help you! We are available from Monday – Friday: 7am - 9PM PST and Saturday – Sunday: 9am - 6PM PST and attempt to respond to all inquiries within 1 business day.
Please Note: Technical support is provided by the manufacturer. If you have product support related questions, please contact the manufacturer directly.