Fortinet Fortinet SandboxModule 3500D

Multi-Layer Proactive Threat Mitigation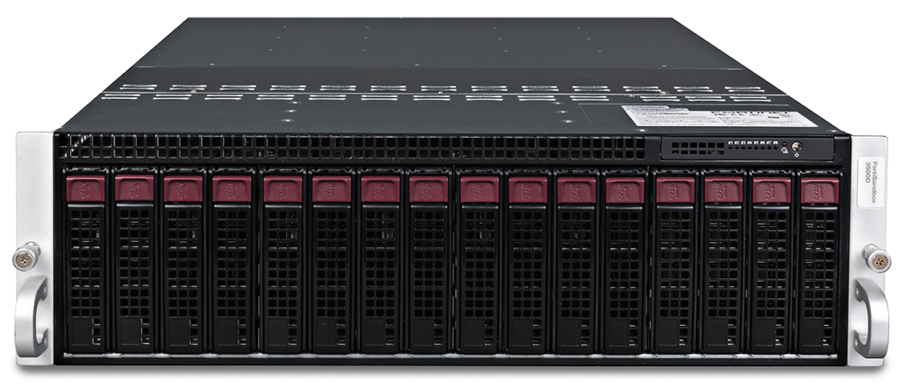 Sorry, this product is no longer available. Please contact us for a replacement.
Click here to jump to more pricing!
Overview:
Fortinet's top-rated FortiSandbox is at the core of the Advanced Threat Protection (ATP) solution that integrates with Fortinet's Security Fabric to address the rapidly evolving and more targeted threats across a broad digital attack surface. Specifically, it delivers real-time actionable intelligence through the automation of zero-day, advanced malware detection and mitigation.

Broad Coverage of the Attack Surface with Security Fabric
Effective defense against advanced targeted attacks through a cohesive and extensible architecture working to protect networks, emails, web applications and endpoints from campus to the cloud.

Automated Zero-day, Advanced Malware Detection and Mitigation
Native integration and open APIs automate the submission of objects from Fortinet and third-party vendor protection points, and the sharing of threat intelligence in real time for immediate threat response and reduction on the reliance on scarce security resources.

Certified and Top Rated
Constantly undergoes rigorous, real-world independent testing and consistently earns top marks in dealing with known and unknown threats.
The ultimate combination of proactive mitigation, advanced threat visibility and comprehensive reporting.
Secure virtual runtime environment exposes unknown threats
Unique multi-layer prefilters aid fast and effective threat detection
Rich reporting provides full threat lifecycle visibility
Inspection of many protocols in one appliance simplifies deployment and reduces cost
Integration and automation with Fortinet threat prevention products enhances rather than duplicates security infrastructure
Independent testing and certification validates effectiveness
Pricing Notes:
Pricing and product availability subject to change without notice.