Fortinet Network Security

Consistent Convergence of Networking and Security with Unified Offering across All Network Edges
Growing and scaling digital business while protecting a distributed infrastructure has never been more critical or complex. Networks today are center of innovation and enable digital acceleration using network modernization. Fortinet's Secure Networking converges networking technologies with AI-powered security across all edges to close security gaps and help organizations achieve better user experience.
---
Network Security Product Details
This ordering guide is a quick reference to the most common options for Enterprise customers:
---
Fortinet's Security-Driven Networking
Digital acceleration has led to a rapid expansion of attack surfaces and creation of new network edges, including LAN, WAN, 5G, remote workers, and clouds. Fortinet's Security-Driven Networking approach is the industry's only converged networking and security platform. This convergence enables AI-powered defense of today's highly dynamic environments while enabling better productivity and user experience.
---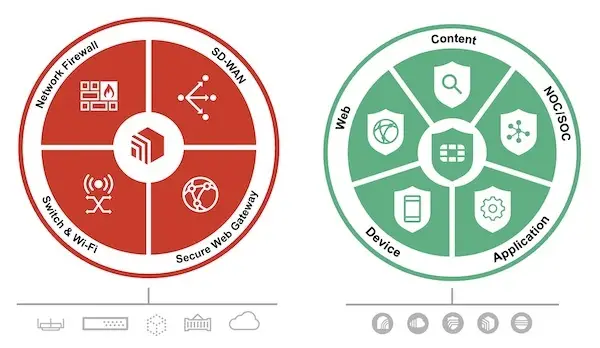 Leading Innovations of Networking and Security
The FortiGate NGFW is the core component of Secure Networking. FortiGate is powered by the FortiOS operating system and purpose-built security processors (SPUs). These innovations enable the most complete convergence of networking and security by eliminating the need for point products. Our unified offering of SD-WAN, NGFW, SWG, ZTNA enforcement, LAN edge, and wireless WAN 5G/LTE are available to deploy on any network edge. Real-time protection against known and unknown threats is achieved with FortiGuard security services.