Fortinet FortiWLM VM

Wireless Manager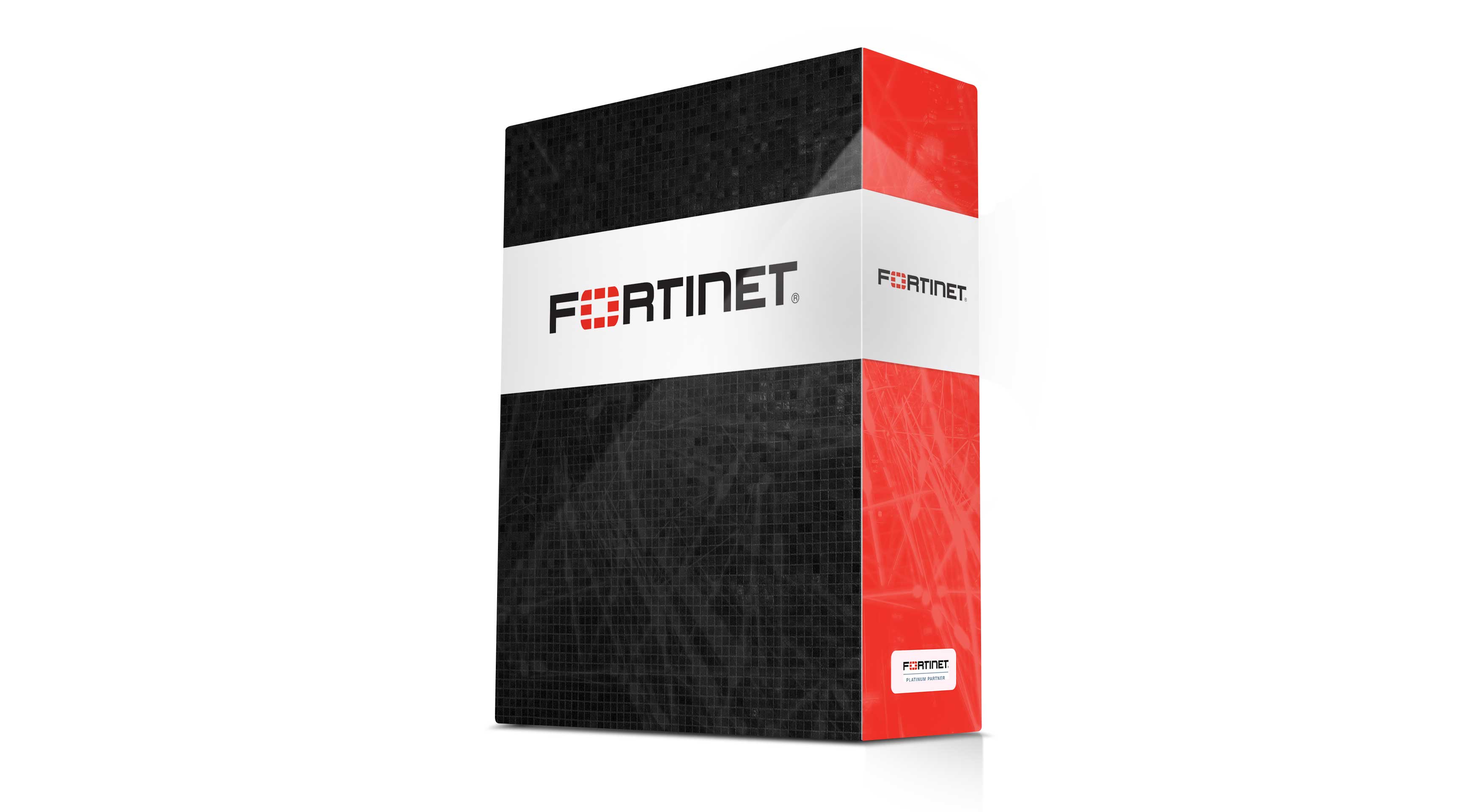 Fortinet Products
FortiWLM VM Wireless LAN Management Virtual Appliance
FortiWLM (FWM) Wireless LAN Management Virtual Appliance. Utilises FWM licenses and can support up to 20,000 AP's (2,000 when installed as an MEA). Comes with 50 AP license included when purchased (30 Day trial for Demo). Supports MEA in FortiManager, VMware, Hyper-V, and KVM hypervisors
#FWM-VM
List Price:
$1,570.00
Our Price: $1,359.31
Click here to jump to more pricing!
Overview:
Wireless Appliances for Network Management
The FortiWLM 100D is designed for small enterprises, and the FortiWLM 1000D is designed for medium to large enterprises. The FortiWLM-VM provides a virtual management platform that can scale up to 200 controllers and 15,000 APs. The VM also has a 30-day trial license for 50 APs which allows very simple onsite trials and demonstrations. Fortinet also includes, with all FortiWLM Wireless Manager appliances, built-in (at no extra cost) the following applications for up to 50 APs, licenses that enable more APs as required:
Network Manager — Provides wireless performance dashboards, RF visualization, centralized monitoring, configuration, fault management, visibility over long-term trends, and centralized reporting.
Spectrum Manager — Detects and identifies both WiFi and non-WiFi interference on all channels all the time.
Service Assurance Manager — Delivers end-to-end service assurance for the network and its applications.
Wireless Intrusion Prevention System (WIPS) — Detects wireless intrusions using predefined and custom signatures on an integrated platform with other WLAN management applications, PCI 3.0 Compliance reporting. Data Security Standard and Payment Application Data Security Standard now supported up to the latest release.
Features
Hardware platform to support Fortinet infrastructure wireless network applications
Network management that supports monitoring, configuring and reporting of wireless network health
RF interference detection and mitigation
A choice of appliances sized to fit your business scale
Benefits
Deliver comprehensive WLAN management
Detect network congestion and poor wireless environments to improve user experience
Delivers reporting and historical visibility
Features:
Network Manager
Key Functions
Comprehensive real-time and historical WLAN performance trends dashboards including RF metrics for a centralized view.
Real-time and historical RF visualization enables remote management and saves on-site truck-roll expenses.
Current and historical wireless station metrics enable rapid resolution of issues by rewinding and recreating past state.
Customized dashboards for mobile devices allow anytime, anywhere management of WLAN network.
Integrated Rogue AP detection enhances enterprise security.
Extensive wireless reports support network audits and enterprise reporting requirements.
Alarms and events with customizable notifications facilitate proactive wireless network monitoring and troubleshooting.
Enterprise scalability allows management of up to 15,000 APs.
Provisioning and Deployment
The Network Manager enables users to easily provision and manage multiple Fortinet controllers from a single web interface. One of the primary functionalities of the Network Manager is the ability to create a global controller configuration and push it to one or more managed controllers. If a global controller configuration is changed in the Network Manager, all controllers using it are automatically updated with those changes. To enhance security, the global controller configurations are owned by the Network Manager and cannot be altered by the controllers using them. Inventory view in the Network Management platform provides users with a streamlined view to look at all the provisioned controllers. Administrators can also directly add controllers from the Inventory, to be managed by the Network Management Platform.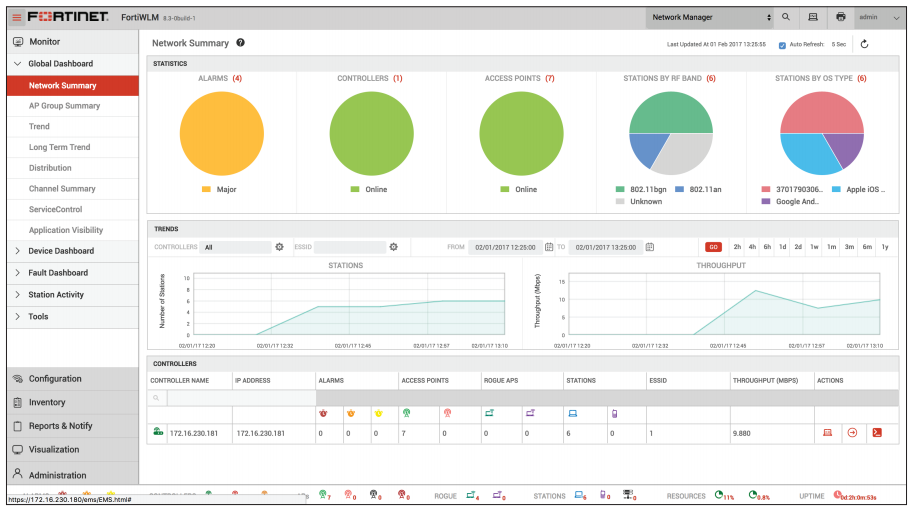 Spectrum Manager
Detect, classify, and manage wireless interference
Spectrum Manager is a software application that detects and classifies sources of wireless interference to ensure optimal spectrum usage and high service levels. By keeping you informed about Wi-Fi interference, Spectrum Manager lets you take action to alleviate problems by removing, adjusting for, or working around the sources of interference.
You can proactively manage channel interference issues, avoiding problems before they occur. Graphical dashboard displays and reports provide actionable intelligence on the health of your wireless spectrum, giving you deep insight into both current and historical data.
Spectrum Manager gathers interference data from a network of dedicated sensors. It can also gather data from the APs which can dedicate one of its three radios to act as a sensor. The software creates detailed logs on a broad range of wireless interference sources. The information captured includes the type of interferer, signal strength, impacted channels, start/end time, and duration. Spectrum Manager is fully integrated with Service Assurance Manager, correlating data to let you quickly determine if any connectivity failures are caused by interference.

Service Assurance Manager
Fortinet's Service Assurance Manager is the industry's only predictive diagnostic software for remotely diagnosing the health of wireless networks without requiring overlay sensors. With Service Assurance Manager, the network automatically performs predictive health checks and reports any issues before end users are impacted. Service Assurance Manager creates network baselines and runs application-level tests continuously or on demand. It provides you with an executive summary of network operations through a simple dashboard.
Unlike conventional wireless technology, Fortinet's single-channel architecture enables wireless access points within the network to communicate with each other. This allows a Virtual Client to temporarily be placed on the access point, emulating a client station for the duration of Service Assurance Manager's diagnostic tests.
Virtual Clients test for application performance from the client to the application server, without impacting users on the network. This  approach enables Service Assurance Manager to proactively detect service failures that ordinary management software cannot — for example, if an antenna has fallen off an access point.
Many network issues require more detailed visibility. That used to require setting up an onsite test network, running diagnostic and performance tests, and analysing results on a variety of wireless security profiles. Service Assurance Manager uses the Virtual Client to automate these tasks remotely, providing visibility into network operations without the need to send IT staff and equipment onsite.
Benefits
Dashboard with executive summary of network health lets you proactively detect network issues
Remote diagnostic tests reduce onsite visits
Fully integrated — no need for additional equipment
Inject real, application-level traffic into the live network without disrupting service
Identify root causes with automatic analysis of connection failure stage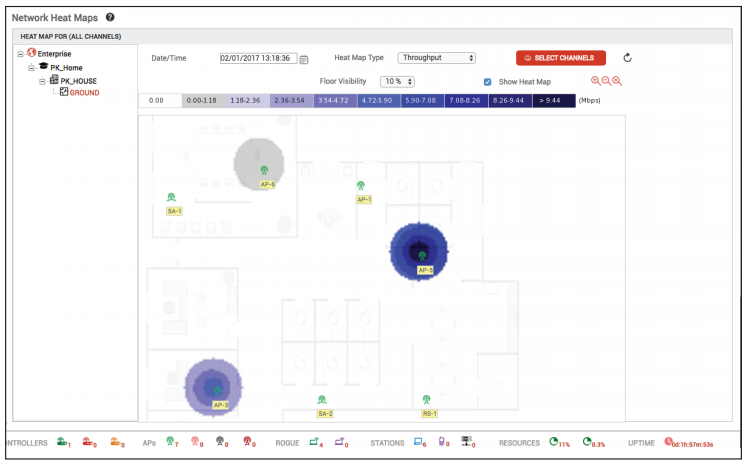 Wireless Intrusion Prevention System (WIPS)
Fortinet Wireless Manager includes a signature-based Wireless Intrusion Prevention System able to detect and counter wireless security issues. Network administrators can customize the response to threats based on an organization's individual needs, as well as define new signatures and generate reports of all activity that affects security.
Specifications:
FortiWLM VM

Capacity
Maximum Number of Infrastructure Controllers Supported
200
Maximum Number of Infrastructure Access Points Supported
15,000
Maximum Number of Stations Supported
75,000
License
Licenses Included (Number of APs) NM, SM, SAM, WIPS
50
Physical
Form Factor / Platform
Supports VMware, Hyper-V, AWS and KVM hypervisors.
Warranty
Standard Warranty
1 Year
Pricing Notes:
FortiCare Premium Support
FortiCare Premium Ticket Handling, Advanced Hardware Replacement (NBD), Firmware and General Upgrades
FortiCare Elite Support
FortiCare Premium Support with FortiCare Elite Ticket Handling.
Prices are for one year of Premium RMA support. Usual discounts can be applied.
Annual contracts only. No multi-year SKUs are available for these services.
Contact Fortinet Renewals team for upgrade quotations for existing FortiCare contracts.
Pricing and product availability subject to change without notice.
Fortinet Products
FortiWLM VM Wireless LAN Management Virtual Appliance
FortiWLM (FWM) Wireless LAN Management Virtual Appliance. Utilises FWM licenses and can support up to 20,000 AP's (2,000 when installed as an MEA). Comes with 50 AP license included when purchased (30 Day trial for Demo). Supports MEA in FortiManager, VMware, Hyper-V, and KVM hypervisors
#FWM-VM
List Price:
$1,570.00
Our Price: $1,359.31
FortiWLM VM FortiCare Premium Support
FortiWLM-VM 1 Year FortiCare Premium Support
#FC-10-WLMVM-248-02-12
List Price:
$314.00
Our Price: $271.86
FortiWLM-VM 3 Year FortiCare Premium Support
#FC-10-WLMVM-248-02-36
List Price:
$942.00
Our Price: $815.58
FortiWLM-VM 5 Year FortiCare Premium Support
#FC-10-WLMVM-248-02-60
List Price:
$1,570.00
Our Price: $1,359.31