Fortinet FortiTester VM02

Comprehensive network device performance evaluation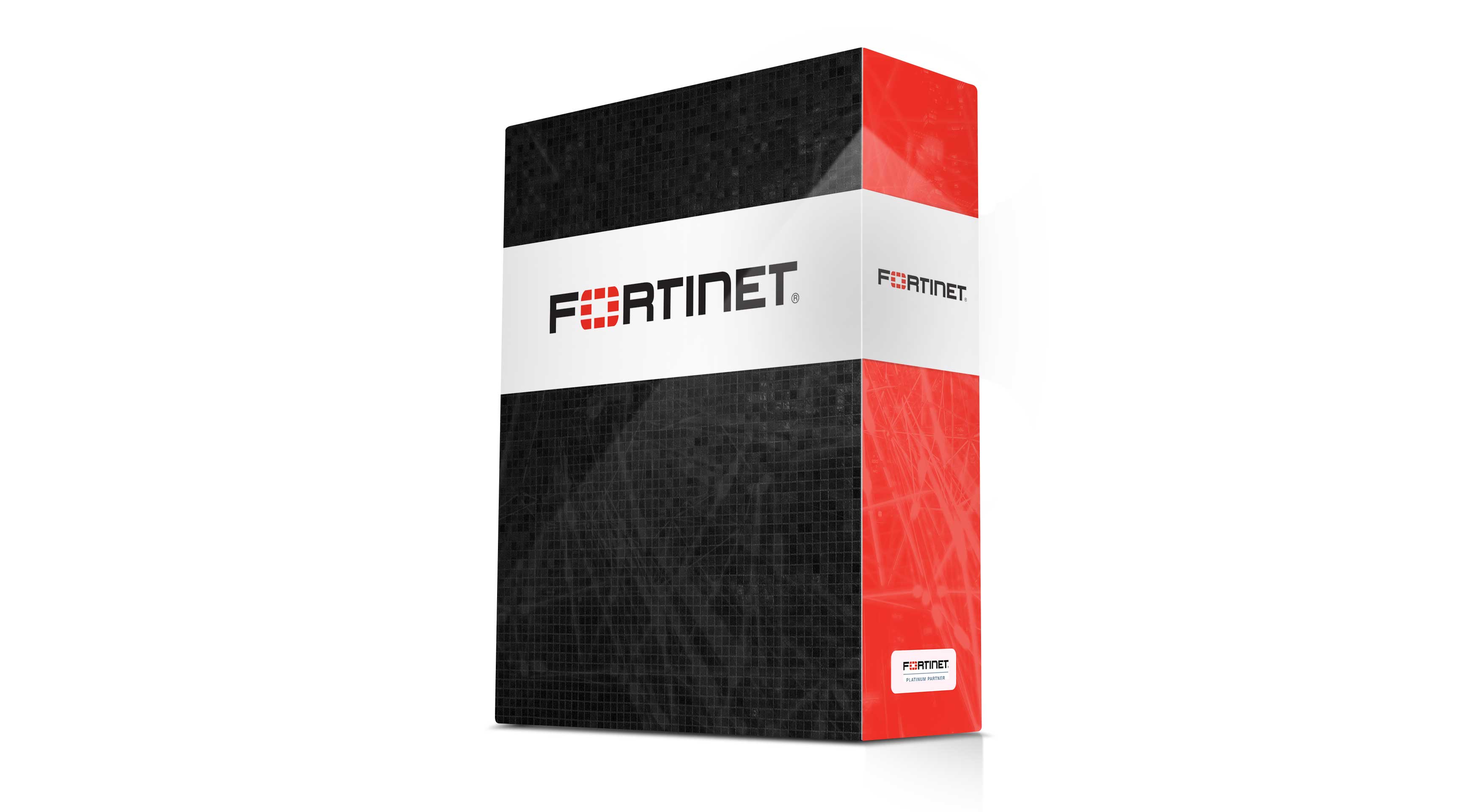 Fortinet Products
FortiTester VM02 Virtual Appliance
FortiTester Virtual Appliance with 2x vCPU cores and 4GB memory, supporting VMware ESX/ESXi and KVM platform
#FTS-VM02
List Price:
$4,180.00
Our Price: $3,619.04
Click here to jump to more pricing!
Overview:
Fortinet's FortiTester solution offers enterprise and managed service providers a highly effective and affordable solution to ensure the most SECURE and RESILIENT infrastructure. Continuous validation is the best way to maintain a future-proof and secure infrastructure. FortiTester defines the Breach Attack Simulation (BAS) market, where security operations can assess the people, process, and technology on which the security of their organization depends.
PERFORMANCE TESTING AND TRAFFIC GENERATION
HTTP, HTTPS, HTTP/2, UDP Throughput, RFC2544, SSLVPN and IPSEC testing, Traffic enterprise mix generation, and Q-in-Q traffic generation
BREACH ATTACK SIMULATION
MITRE ATT&CK simulation testing, CVE-based IPS testing, Fuzzing testing, Web/IOT attacks, FortiGuard Malware strike pack, DDoS traffic generation and PCAP replay
COMPREHENSIVE API
Automate testing and simulation with full system, test simulation, and reporting API
Highlights
Up-to-date cyber threat simulation based on real world insight of FortiGuard
Best price and performance traffic generation and security testing system for enterprises and service providers
Flexible operation modes from one standalone device up to 8 devices combined in Test Center mode
Hardware, virtual appliances, and public cloud (AWS, Azure, GCP, OCI and Alibaba)
Server-Class hardware and packetprocessing enhancements
Throughput Testing up to 80 Gbps/ 800 Gbps Bi-directional Throughput with Standalone or Test Center mode
Easy and Simple Web UI
TRAFFIC GENERATION AND PERFORMANCE TESTING
HTTP, HTTPS, and HTTP/2 § UDP (PPS/Payload) § TCP (Throughput, TurboTCP, CPS) § RFC 2544 / RFC 3511 § SSLVPN and IPSEC testing (CPS/RPS/CC/Throughput) § PCAP Replay, GTP Replay § Q-in-Q traffic generation § Scheduled Testing (hourly, daily, monthly
Traffic Mix
Enterprise Mix, Fortinet Enterprise, Enterprise Lite, Custom
Protocol Support
TCP (CIFS, SMBv2, FIX, FTP, IMAP, LDAP, NFS, POP3, RDP, SMTP, SSH), UDP, DHCP, ICMP, RTSP/RTP
Applications
Amazon S3, AOL Chat, BitTorrent, DB2, Facebook, Gmail, GTalk, MSSQL, MySQL, NetFlix, Oracle TNS, PSQL, Twitter, WebEx, WhatsApp, Yahoo Mail, YouTube
FLEXIBLE FORM FACTOR
Powerful Appliances with 1G/10G/40G/100G output § Up to 80 Gbps (3000E) and 800 Gbps (4000E x8) Bi-Directional traffic simulation § VM form factor supporting ESXi, KVM, OpenStack § Public Cloud support: AWS, Azure, Alibaba, GCP, OCI* § Test Centre Mode - up to 8 devices in cluster (see model compatibility
BREACH ATTACK SIMULATION
MITRE ATT&CK® adversary simulation § Pre and Post breach simulation § Comprehensive Reporting
COMPREHENSIVE REPORTING
PDF Exports § API retrieval of cases result and reports
SECURITY TESTING
DDoS testing (HTTP/UDP/TCP session flood) § TCP / UDP / ICMP / IP Fuzzing Attack § IPS Attacks (CVE-based and HTTP Evasion, Buffer Overflow, Code Injection, Path Traversal) § Malware Strike Pack (Updated by FortiGuard daily with categories such as Ransomware and Trojan) § Web Attacks (Cross Site scripting, SQL injection, Bad Robots, Privilege Escalation) § Web Crawler (bulk URL replay
EXTENSIVE API SUPPORT
Case Management § System Management § Object Management § User Management § MITRE ATT&CK Management
THIRD PARTY INTEGRATION
Administrator and RADIUS support § FortiSIEM native support § SYSLOG § SNMP traps and MIBs support § Certification Management
Pricing Notes:
FortiCare Premium Support
FortiCare Premium Ticket Handling, Advanced Hardware Replacement (NBD), Firmware and General Upgrades
FortiCare Premium plus FortiGuard Bundle Contract
Advanced Hardware Replacement (NBD), Firmware and General Upgrades, Premium Support, FortiDB Security Service (DBS)
Prices are for one year of Premium RMA support. Usual discounts can be applied.
Annual contracts only. No multi-year SKUs are available for these services.
Contact Fortinet Renewals team for upgrade quotations for existing FortiCare contracts.
Pricing and product availability subject to change without notice.
Fortinet Products
FortiTester VM02 Virtual Appliance
FortiTester Virtual Appliance with 2x vCPU cores and 4GB memory, supporting VMware ESX/ESXi and KVM platform
#FTS-VM02
List Price:
$4,180.00
Our Price: $3,619.04
FortiTester VM02 Enterprise Bundle with FortiCare Premium Support
FortiTester-VM02 1 Year Enterprise Bundle (IPS attack PCAPs update, malware strike pack, web protection & MITRE ATT&CK signature updates), with FortiCare Premium support
#FC-10-FTV02-294-02-12
List Price:
$2,926.00
Our Price: $2,533.33
FortiTester-VM02 3 Year Enterprise Bundle (IPS attack PCAPs update, malware strike pack, web protection & MITRE ATT&CK signature updates), with FortiCare Premium support
#FC-10-FTV02-294-02-36
List Price:
$8,778.00
Our Price: $7,599.99
FortiTester-VM02 5 Year Enterprise Bundle (IPS attack PCAPs update, malware strike pack, web protection & MITRE ATT&CK signature updates), with FortiCare Premium support
#FC-10-FTV02-294-02-60
List Price:
$14,630.00
Our Price: $12,666.65
FortiTester VM02 FortiCare Premium Support
FortiTester-VM02 1 Year FortiCare Premium Support
#FC-10-FTV02-248-02-12
List Price:
$836.00
Our Price: $723.81
FortiTester-VM02 3 Year FortiCare Premium Support
#FC-10-FTV02-248-02-36
List Price:
$2,508.00
Our Price: $2,171.43
FortiTester-VM02 5 Year FortiCare Premium Support
#FC-10-FTV02-248-02-60
List Price:
$4,180.00
Our Price: $3,619.04
FortiTester VM02 ATT&CK MITRE Attack Package
FortiTester-VM02 1 Year FortiTester ATT&CK MITRE Attack Package (Windows/Linux/Mac attacks based on MITRE techniques)
#FC-10-FTV02-318-02-12
List Price:
$836.00
Our Price: $723.81
FortiTester-VM02 Malware Strike Pack (FortiGuard Auto Update)
FortiTester-VM02 1 Year FortiTester Malware Strike Pack (FortiGuard auto update)
#FC-10-FTV02-261-02-12
List Price:
$836.00
Our Price: $723.81
FortiTester-VM02 3 Year FortiTester Malware Strike Pack (FortiGuard auto update)
#FC-10-FTV02-261-02-36
List Price:
$2,508.00
Our Price: $2,171.43
FortiTester-VM02 5 Year FortiTester Malware Strike Pack (FortiGuard auto update)
#FC-10-FTV02-261-02-60
List Price:
$4,180.00
Our Price: $3,619.04