Fortinet FortiFone-470i Telephone

Color your world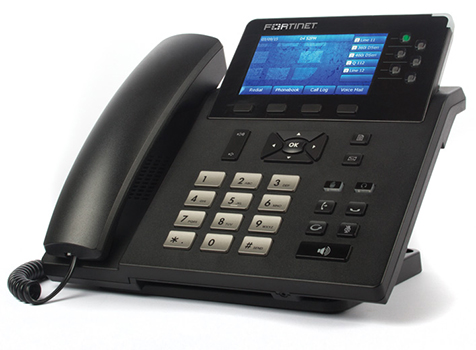 Sorry, this product is no longer available. Please Contact Us for a replacement.
Overview:
Whether you're looking for an entry level or executive level IP phone, stay connected to your calls with a FortiFone IP phone. Each FortiFone is a feature-rich experience with high quality audio and dedicated keys for the most common features. The FortiFone experience offers a range of options from phones that can be used in a hotel or waiting room, to phones that offer vivid color screens, with programmable line and extension appearances. Managing calls has never been easier.
Stay Connected with a Complete Office Phone Solution
Combined with the powerful features of the FortiVoice PBX, the FortiFone delivers more than just what you need, it gives you what you want.
Call forwarding
Voicemail notification
One-touch transfers
Do not disturb
Conference calling
Speed dial
PoE (Power over Ethernet) support
Auto-discovery for easy setup
Key Features & Benefits
HD quality audio
What good is a phone if you can't hear your caller? That's why each of the FortiFones deliver crisp, clear audio through the handset and speaker.
Visual notifications
Always be up to date on calls with easy to see missed call and voicemail notifications.
Key appearances*
Programmable key appearances give you the power to not only monitor lines and extensions, but you can also program the keys for a number of features available on the FortiVoice.
* On select models