Fortinet FortiExtender 20D

3G/4G LTE Wireless WAN Extenders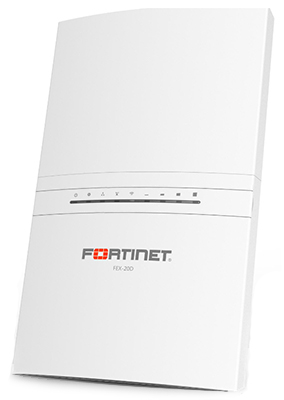 Sorry, this product is no longer available. Please contact us for a replacement.
Click here to jump to more pricing!
Overview:
Improve Business Continuity with a 3G/4G Backup WAN Connection
A reliable WAN connection is essential for the modern enterprise. With businesses increasingly relying on cloud computing and remote applications, WAN connectivity must be always-on and downtime caused by an unreliable connection to the WAN is costly. Ideal for the distributed enterprise, retail location and SMB, FortiExtender 3G/4G Wireless WAN Extenders work in conjunction with the FortiGate Network Security Platform to provide a 3G/4G WAN connection as a backup to the primary wired WAN link. The advanced FortiOS software on the FortiGate facilitates rapid failover from the wired connection to the FortiExtender 3G/4G Wireless WAN connection in the event of a wired failure, ensuring the enterprise location stays online and operational.
3G/4G Wireless WAN as a Primary WAN Connection
3G/4G are the latest high-speed wireless WAN technologies. Modern enterprises are ncreasingly taking advantage of these technologies not only as a backup for their wired WAN connections, but also as the primary WAN connection in locations such as; small branch offices, retail Point of Sale and kiosks. A FortiExtender 3G/4G Wireless WAN Extender enables a reliable and stable connection to support these applications.
Superior Management, Security and Control
FortiExtenders are true plug-and-play devices. Once connected to the FortiGate, they appear as a regular network interface in FortiOS, providing single pane of glass management. This enables administrators to manage the connection as well as implement complete UTM security and control, just like any other FortiGate interface. In addition, FortiOS will display data quota usage on the Wireless WAN interface, providing complete visibility of the connection to ensure costly carrier data limits are not exceeded. The superior management, security and control of the FortiExtender ultimately reduces the Total Cost of Ownership for your WAN.
Flexible Deployment for Optimal Signal Strength
FortiExtender devices have been engineered to be installed in the best possible location to achieve maximum 3G/4G wireless signal strength. The unit is powered using Power over Ethernet with both indoor and outdoor models available, enabling the device to be located for optimal signal strength, even up to 100m away from the FortiGate or Network Switch. The choice between indoor or outdoor models provides deployment flexibility based on the specific signal strength requirements for each location.
3G/4G Wireless WAN connection for Distributed Enterprise, Branch Office, Retail and SMB.
Enables placement of 3G/4G Wireless modem outdoors or close to a window, improving signal strength
Provides a secondary failover WAN link to improve business continuity
Provides a primary WAN link for retail POS, remote ATM machines and remote kiosk-type systems
Reduces WAN TCO through single pane of glass management integration with the FortiGate Network Security Platform
Data usage management and alerts to monitor data usage and avoid overcharges
PoE powered
Pricing Notes:
FortiCare Premium Support
FortiCare Premium Ticket Handling, Advanced Hardware Replacement (NBD), Firmware and General Upgrades
Router Bundle
Router Bundle (includs FortiCare Premium and SD-WAN)
Standard Bundle
Standard Bundle (includes FortiCare Premium, SD-WAN and Firewall)
Prices are for one year of Premium RMA support. Usual discounts can be applied.
Annual contracts only. No multi-year SKUs are available for these services.
Contact Fortinet Renewals team for upgrade quotations for existing FortiCare contracts.
Pricing and product availability subject to change without notice.
Fortinet Products
24x7 FortiCare Contract
FortiExtender-20D 1 Year FortiCare Premium Support
#FC-10-X0021-247-02-12
List Price:
$37.95
Our Price: $32.86