Fortinet FortiCache 1000D

ISP & Enterprise-Class Content Caching

Sorry, this product is no longer available. Please Contact Us for a replacement.
Click here to jump to more pricing!
Overview:
FortiCache Features
Reduces bandwidth requirements by caching repeatedly accessed content on-net
Caches resource heavy viral video content, e.g. YouTube, MSN, Metacafe etc.
– Detects same video ID when content comes from different CDN hosts
– Seek forward/backward in video
– Detect advertisements automatically played before actual videos
Reduces the need for costly network upgrades
Improves network latency which increases customer satisfaction
Secures the enterprise
– Web content filtering to prevent access to unwanted or malicious content
– Antimalware protection to protect the network from virus and other malicious threats
Increases enterprise communication
– Support for WAN Optimization enhances inter-location communications
Dealing With Bandwidth Demand
The Internet is experiencing dramatic changes in usage patterns as users shift from fixed to mobile access and the volume of interactive and video content increases dramatically. Carriers, service providers, large enterprises and educational grids all face a similar problem: Exponential growth in bandwidth requirements that consume capacity as soon as they create it. Networks have to be able to keep up with volatile demand, avoiding network congestion while maintaining service functionality and profitability.
Take Back Control of the Network
The FortiCache Range of Appliances give you control of your network by enabling you to cache content and accelerate applications, thus reducing the impact of these new pressures on the network. The FortiCache high-end caching solution provides application caching for large enterprises, ISPs, mobile providers, telcos, universities and educational grids. By caching application content, organizations can reuse popular content rather than download the same content each time a user requests it.The integrated FortiGuard Web Filtering allows the network administrator to block access to selected content (e.g. adult content, malicious etc) to protect users or offer differentiated services.
| Features | Benefits |
| --- | --- |
| Enterprise Class Content Caching | Increases network performance, improves user satisfaction and reduces bandwidth costs. |
| Video Caching | Minimizes impact of viral video on network resource by caching common resource intensive web video formats including YouTube. |
| FortiGuard Antivirus and Web Content Filtering | Protects users from accessing unwanted content and secures network from malicious malware threats. |
| OS and Microsoft Application Update Caching | Minimizes the impact of "Patch Tuesday" events by caching updates for what can be thousands of requests. |
Bandwidth Reduction and Application Acceleration
The Internet is increasingly driven by short-term phenomena as news stories, sporting events, viral videos and games drive spikes in bandwidth demand. Interest in such content can spread within minutes, proliferate quickly and generate huge loads on the network. The result is congestion, latency and unplanned cost. By reducing the amount of bandwidth used, particularly during demand spikes, service providers and enterprises can deliver a higher quality of service to their customers, improve customer satisfaction, retain a larger customer base and ultimately drive profitability.
FortiCache Network Control
You may be battling against the continuous need to upgrade bandwidth and the associated costs. In some locations, it may not be possible to purchase additional bandwidth. In these situations, FortiCache can enable your organization to remove the need for costly upgrades and gain more performance from your existing investments.
FortiCache enables the network administrator to optimize and accelerate the network by keeping as much traffic as possible "on net" and thus decrease the utilization of valuable external connectivity. This allows upgrades to be planned strategically rather than reactively. FortiCache understands the delivery format of content delivery networks, enabling caching of dynamic, distributed and streaming video content, even if such video is padded with advertisements or the file is served from different locations within the Content Delivery Network.
Highlights:
Content Caching
Internet access is critical to the smooth functioning of any enterprise and latency or network congestion can disrupt business critical business apps. FortiCache acts as the enterprise's network "memory", remembering content and returning it locally rather than wasting precious internet bandwidth:
Caches HTTP objects whilst observing HTTP/1.0 and 1.1 standards
Caches Microsoft, Apple and common AV signature updates
Caches video formats and understands popular DDNs to maximize performance benefits
– Detects same video ID when content comes from different CDN hosts
– Seek forward/backward in video
– Detect advertisements automatically played before actual videos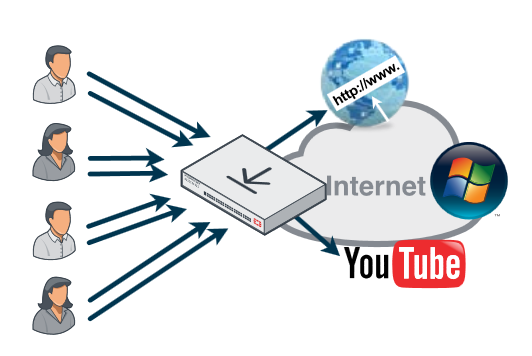 FortiGuard Antivirus and Web Content Filtering
Organizations of all types and sizes have a duty of care to protect users from unwanted content and to secure the network against malware threats. FortiCache helps achieve these goals:
FortiGuard Web filtering consists of 79 content categories in 8 groups, which can be filtered or blocked based on the user credentials. Additional features such as safe search enforcement and keyword filtering are also included.
The FortiClient network anti-malware solution has received 28 Virus Bulletin VB100 awards.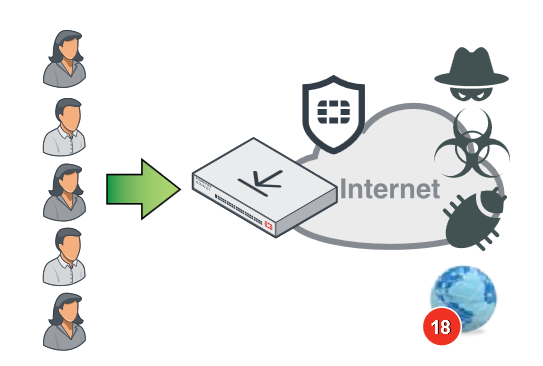 WAN Optimization
Remote or satellite offices often suffer from latency to the head office network which results in excessive file transfer, open and save times and critically, frustrated staff. FortiCache WAN Optimization alleviates this with object and byte caching to reduce traffic between offices and datacenters and through optimization of "chatty" protocols. Such optimizations can generate significant improvement to network performance and improve staff satisfaction.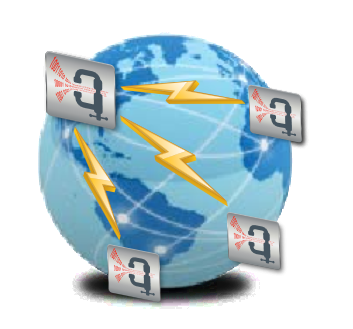 Specifications:
Models:
FortiCache 400E
FortiCache 1000D
FortiCache 3000E
FortiCache 3900E
Hardware
10/100/1000 Interfaces (Copper, RJ-45)
4
2
4
2
10/100/1000 with bypass Interfaces (Copper, RJ-45)
0
4
2
0
SFP Gigabit Ethernet Interfaces
0
2
2
0
10 GE SFP+ Interfaces
-
-
2
2
Local Storage
2x 2 TB Hard Disk
4x 2 TB Hard Disk Drive
4x 2 TB SAS (Additional 8x 2 TB Optional)
15x 960 GB SSD
Power Supply
Single (Dual optional)
Dual
Dual
Dual
System Performance
Throughput
500 Mbps
1,200 Mbps
2.5 Gbps*
4.0 Gbps
Deployment Modes
Transparent Inline Proxy, Routed Inline Proxy, Partial Inline Proxy (via policy routing), Explicit Proxy, SOCKSv5 Proxy, WCCP Target
High Availability Configuration
Yes
Yes
Yes
Yes
Unlimited User License
Yes
Yes
Yes
Yes
Dimensions
Height x Width x Length (inches)
1.73 x 17.24 x 16.38
3.54 x 17.24 x 14.49
3.50 x 17.20 x 26.90
3.50 x 17.20 x 26.90
Height x Width x Length (mm)
44 x 438 x 416
90 x 438 x 368
89 x 437 x 684
89 x 437 x 684
Weight
25 lbs (11.34 kg)
30.6 lbs (13.9 kg)
43 lbs (19.5 kg)
52 lbs (23.6 kg)
Environment
Form Factor
Rack Mountable (1 RU)
Rack Mountable (2 RU)
Rack Mountable (2 RU)
Rack Mountable (2 RU)
Power Source
100–240V AC, 50–60 Hz
100–240V AC, 50–60 Hz
100–240V AC, 50–60 Hz
100–240V AC, 50–60 Hz
Current (Maximum)
4A / 110V, 2A / 220V
5A / 110V, 3A / 220V
12A / 110V, 6A / 220V
12A / 110V, 6A / 220V
Power Consumption (Average)
103 W
133 W
420 W
470 W
Heat Dissipation
482 BTU/h
546 BTU/h
1622 BTU/h
1637 BTU/h
Operating Temperature
32–104°F (0–40°C)
32–104°F (0–40°C)
50-95°F (10–35°C
50-95°F (10–35°C
Storage Temperature
-13–167ºF (-25–75ºC)
-40–149ºF (-40–65ºC)
-40–158°F (-40–70°C)
-40–140°F (-40–60°C)
Humidity
5–95% non-condensing
5-95% non-condensing
8–90% non-condensing
5–95% non-condensing
System
Management
Management Direct Console DB9 CLI, SSH, TELNET, HTTP/S
Compliance
Safety
FCC Part 15 Class A, C-Tick, VCCI, CE, BSMI, UL/cUL, CB
FCC Part 15 Class A, C-Tick, VCCI, CE, BSMI, UL/cUL, CB
FCC Part 15 Class A, C-Tick, VCCI, CE, UL/cUL, CB
FCC Part 15 Class A, C-Tick, VCCI, CE, UL/cUL, CB
* Fully populated
Pricing Notes:
24x7 FortiCare Contract
24x7 Support, Advanced Hardware Replacement (NBD), Firmware and General Upgrades
Prices are for one year of Premium RMA support. Usual discounts can be applied.
Annual contracts only. No multi-year SKUs are available for these services.
Contact Fortinet Renewals team for upgrade quotations for existing FortiCare contracts.
Pricing and product availability subject to change without notice.
Fortinet Products
Fortinet FortiCache-1000D FortiCare
FortiCache-1000D 1 Year FortiCare Premium Support
#FC-10-E1001-247-02-12
List Price:
$4,600.00
Our Price: $3,982.68
Fortinet FortiCache-1000D Services
FortiCache-1000D 1 Year FortiGuard AV Services
#FC-10-E1001-100-02-12
List Price:
$5,749.50
Our Price: $4,977.92
FortiCache-1000D 1 Year Web Filtering Service
#FC-10-E1001-112-02-12
List Price:
$9,199.20
Our Price: $7,964.67
FortiCache-1000D 1 Year Content Analysis Service
#FC-10-E1001-160-02-12
List Price:
$5,749.50
Our Price: $4,977.92