Fortinet FortiAI VM

Ensuring availability of network resources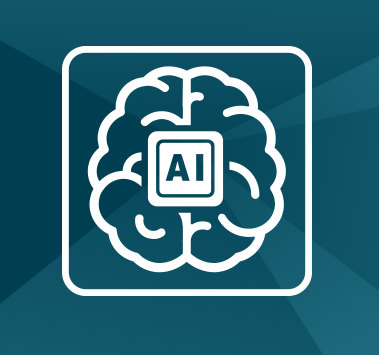 Sorry, this product is no longer available.
Click here to jump to more pricing!
Overview:
FortiAI represents the future of AI-driven breach protection technology, designed for short-staffed Security Operation Center (SOC) teams to defend against various threats including advanced persistent threats through a trained Virtual Security AnalystTM that helps you identify, classify, and respond to malware including those well-camouflaged. FortiAI employs patent-pending* Deep Neural Networks based on Advanced AI and Artifical Neural Network to provide sub-second investigation by harnessing deep learning technologies to assist you in an automated response to remediate different breeds of synthesized AI and non-AI-based threats. Based on several years of FortiGuard Labs research, FortiAI reduces the "time to detect and respond" significantly to protect your organization.
Biggest SOC Challenges
AI-Powered Cyber Attacks
Innovative threat actrors disrupt cybersecurity through automated attacks designed to overwhelm or sneak past your SOC defenses
Digital Transformation
As organizations embrace various digital transformation initiatives, this creates burden for SecOps to identify new breeds of threats in an expanded environment
Masqueraded Malware
Carefully crafted cyber threats designed to bypass your existing security controls through the camouflage of malware behaviors
Shortage of Experienced SOC Analysts
Experience is the hardest thing to acquire in cyber security, especially in threat analysis, investigation and malware research experience
Key Features
Virtual Security AnalystTM powered by a Deep Neural Networks AI model that augments your organizations' Security Operations (SecOps) by mimicking an experienced Security Analyst to investigate threats and surface malware outbreaks
Reduces malware detection and investigation time from minutes to sub-seconds
Mature AI that applies 6+ million malware features to achieve sub-second verdicts for day-1 deployment with the capability to learn new features
On-premise Learning to reduce false positives by analyzing an organization's specific traffic and adapting to newly disguised threats
Scientifically analyze known and unknown file and fileless threats and classifies them into 20+ malware attack scenarios
Integration into Fortinet's Security Fabric by integrating with FortiGates to automatically quarantine attacks
Pricing Notes:
FortiCare Premium Support
FortiCare Premium Ticket Handling, Advanced Hardware Replacement (NBD), Firmware and General Upgrades
FortiCare Premium plus FortiGuard Bundle Contract
Advanced Hardware Replacement (NBD), Firmware and General Upgrades, Premium Support, FortiDB Security Service (DBS)
Prices are for one year of Premium RMA support. Usual discounts can be applied.
Annual contracts only. No multi-year SKUs are available for these services.
Contact Fortinet Renewals team for upgrade quotations for existing FortiCare contracts.
Pricing and product availability subject to change without notice.
Fortinet Products
FortiNDR-VM Subscription License with Bundle Subscriptions license for FortiNDR-VM (32 CPU) with 24x7 FortiCare with NDR and ANN engine updates & baseline
FortiNDR-VM Subscription License with Bundle 1 Year Subscriptions license for FortiNDR-VM (32 CPU) with FortiCare Premium with NDR and ANN engine updates & baseline. Netflow & OT Security Service order separately.