Fortinet FortiFone-570 Telephone

A premium-performance cordless phone packed with features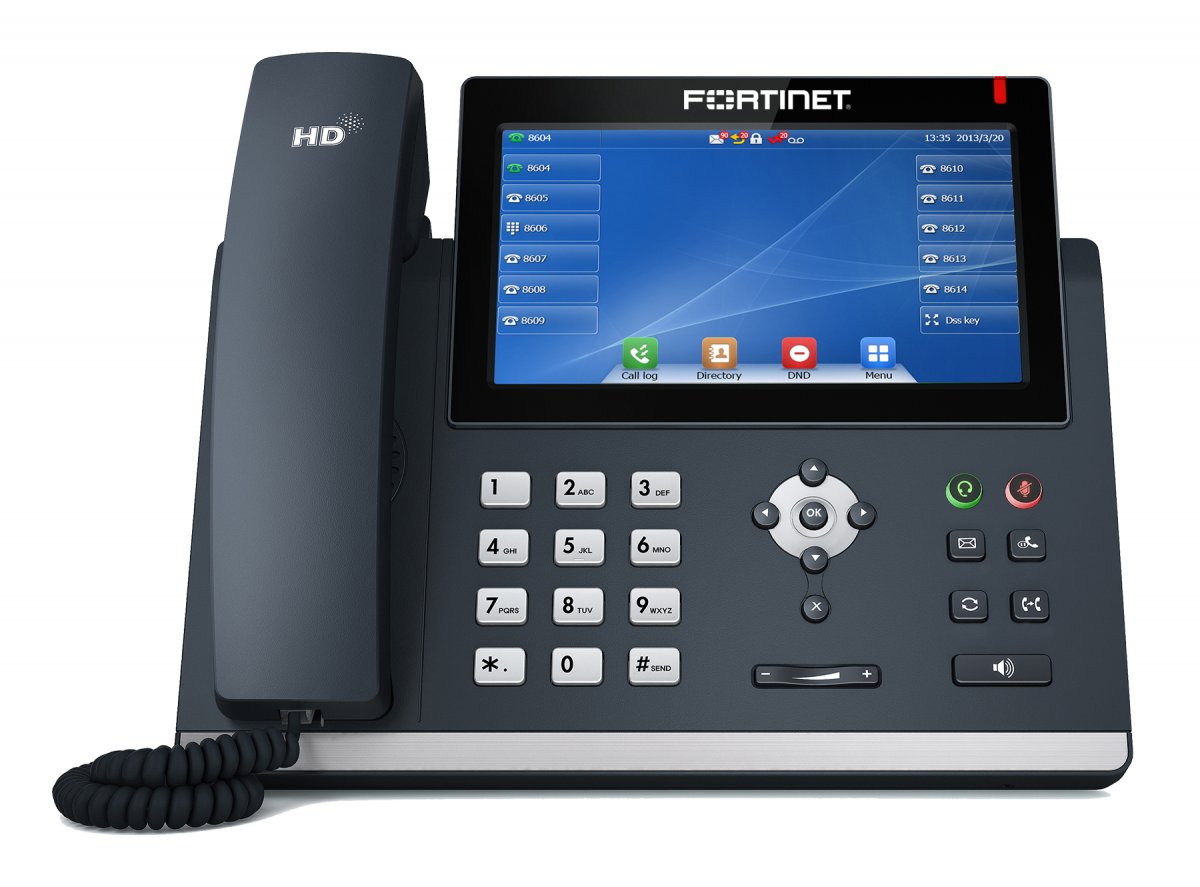 Fortinet FortiFone 570 Series
FortiFone-570

FortiFone-570
IP phone with a 7-inch color touch screen, 29 programmable keys, PoE and 10/100/1000 LAN and PC connections
#FON-570
List Price: $379.00
Our Price: $279.36

FON Expansion module with an LCD display that supports 40 programmable keys (2 pages of 20 physical keys) for the FON-570.
#FF-E570
Our Price: $206.00
Pricing Notes:
Pricing and product availability subject to change without notice.
With a large, vivid color touch screen, premium audio quality in both the handset and speaker, the FON-570 is a great phone for any office. Combine the touch screen with dedicated feature keys and 29 programmable appearance keys (expandable to 149 with the FF-E570 expansion module) and the power to easily control your calls is at your fingertips. All of these features and more give the FON-570 a lot of bang for your buck.
7-Inch color touchscreen
29 line/extension/appearance keys
7 Dedicated feature keys
Speakerphone
RJ22 headset support
Call waiting
Message waiting indicator
Intercom over speaker
English, French, Spanish
Phone book
Group paging over speaker
Distinctive ring support
Call log
2 10/100/1000 Ethernet ports
Auto discovery of FortiVoice system on the LAN
G.711 µ-law/a-law, G.729a codec
Power over Ethernet (802.3af class 1)
Qos
SIP (RFC 3261)
Download the Fortine FortiFone-570 Data Sheet (PDF).