FortiBalancer Application Delivery Controllers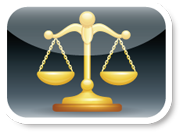 The Fortinet FortiBalancer Series of Application Delivery Controllers optimize the availability, user experience, performance and scalability of mobile, cloud and enterprise application delivery from anywhere-to-anywhere. The range of FortiBalancer appliances is designed for fast, secure and intelligent acceleration of demanding applications and traffic aggregation in enterprises of all sizes. The feature rich appliance form factor results in ease of integration with traditional data centers, virtualized datacenters and cloud infrastructures, while delivering outstanding business value. Using the platform APIs, IT administrators can integrate FortiBalancer appliances with virtualized IT infrastructures to dynamically provision IT resources based on real-time application traffic demands.
The three different FortiBalancer models; FortiBalancer 400, FortiBalancer 1000 and FortiBalancer 2000 allow for a variety of different deployments depending on an organization's specific requirements. Each model utilizes multi-core processor technology and ASIC acceleration for linear scalability. This enables the FortiBalancer series appliances to handle heavy Layer 4 through 7 traffic loads while delivering unmatched performance and scalability for small, medium and large enterprises.
Since FortiBalancer appliances are fully aware of Layers 4 through 7 application traffic, connections, transactions, and content; IT departments can create event-driven policies for intelligent distribution of application traffic across web and application servers, while eliminating the need to replicate content across multiple servers
Server load balancing improves scalability and resilience of your infrastructure by distributing application load over multiple servers
Caching of static content at the network edge reduces the load on the server and network infrastructure, increasing application responsiveness and reducing delivery delays
Data Compression on the fly to accelerate network performance without using vital server resources
SSL Offload performed in hardware reduces the performance impact on the server infrastructure
Link Load Balancing (Optional) distribute traffic over multiple ISPs to increase resilience and reduce the need for costly bandwidth upgrades.
Global Server Load Balancing (Optional) distributes traffic across multiple geographical locations for resilience without the need for complex BGP networking, lowering costs and complexity of your infrastructure while maintaining geographical redundancy
Delivers 99.999% application uptime with a 10X increase in application performance and scalability, with 70% less infrastructure to purchase and manage
FortiBalancer Appliances
FortiBalancer-400

The Fortinet FortiBalancer 400 Application Delivery Controller optimizes the availability, user experience, performance and scalability of mobile, cloud and enterprise application delivery from anywhere-to-anywhere

2.3 Gbps throughput
1million concurrent connections
Full range of Layer 2 through Layer 7 load-balancing methods

FortiBalancer-1000

The Fortinet FortiBalancer 1000 Application Delivery Controller optimizes the availability, user experience, performance and scalability of mobile, cloud and enterprise application delivery from anywhere-to-anywhere

4 Gbps throughput
4 million concurrent connections
Full range of Layer 2 through Layer 7 load-balancing methods

FortiBalancer-2000

The Fortinet FortiBalancer 2000 Application Delivery Controller optimizes the availability, user experience, performance and scalability of mobile, cloud and enterprise application delivery from anywhere-to-anywhere.

10 Gbps throughput
8 million concurrent connections
Full range of Layer 2 through Layer 7 load-balancing methods

FortiBalancer-3000

The Fortinet FortiBalancer 3000 Application Delivery Controller provides the level of performance needed by major ISPs, Carriers, large e-commerce sites and the largest cloud service providers. Delivering 30Gbps throughput with 10Gbps interfaces, 16M sessions, 10Gbps SSL with 45,000 SSL transactions per second, the FortiBalancer is ideal for deployment in the most demanding environments.

30 Gbps throughput
16 million concurrent connections
Full range of Layer 2 through Layer 7 load-balancing methods